The warm and friendly urban center of Bethesda is the ideal place to raise a family. With its educational activities, great dining options, and plentiful opportunities for family-friendly fun, there is no shortage of things to do here. Known for its excellent schools and stellar medical scene, this city has a lot to offer.

Located in the southern part of Montgomery County, it is 35 minutes north of Washington DC. Filled with beautiful homes for sale and prime access to nature, Bethesda has a small-town feel. From kid-friendly parks to classic theatres, this city features an exciting array of things to do.
Access to Nature
Created in 1891, the quintessential Glen Echo Park has a myriad of stories to tell. Here, you and your family can enjoy the year-round cultural and recreational activities. There is the beautiful carousel, vibrant flower gardens, and the longstanding tradition of social dances at the hall.

You can take a stroll together and bask in the wonder of nature. Perhaps you will kick back, relax, and read a book under the shade of a tree or enjoy a ride on the beloved merry-go-round. Embrace your inner child and make memories at the lovely Glen Echo.

McCrillis House and Gardens is every nature lover's paradise. This five-acre garden features an assortment of sidewalks that wind through trees and striking blooms. Take a walk on the wooded pathways and marvel at the exquisitely arranged flowers. Relax on one of the benches and snap photos of the gorgeous scenery. Situated in the heart of Bethesda, this naturalist's sanctuary provides the ideal place for serenity and contemplation. It is open from 10 am to sunset daily.
Fun Things to Do
There is nothing quite like spending the day at the Smithsonian's National Zoo. There is an exciting variety of animals here, such as cheetahs and pandas, to name a few. Plus, a visit here is the perfect way to teach your kids about animals while having family fun in the process.

The zoo staff is passionate about conserving the environment and providing the best possible care for each animal. With this in mind, they offer a diverse array of fascinating exhibits filled with facts about animal species, educational programs, and school field trips. Each of these activities focuses on conservation efforts and respect for wildlife. To take this great experience a step further, your kids can enjoy classes and camps, as well.

Open hours are 8 am to 4 pm. Make sure you purchase your ticket today! Come and see all of these beautiful animals. It is certain to be a delightful experience for the whole family!
Great Schools
The independent Washington Waldorf School focuses on an empathetic and intentional curriculum. Their vision is to see children of all ages reach their full potential and blossom into the people they are meant to be. Here, there are parent-child classes up to high school age. There are top-tier music, art, and athletic departments and amazing faculty members. Your student can thrive in this inviting, academically-stimulating environment.

Walt Whitman High School has received rave reviews and widespread recognition for its educational prowess. Here, high schoolers enjoy an empowering, inspiring, and compassionate school experience. The professional faculty seeks to cultivate a nurturing atmosphere conducive to the pursuit of knowledge.
Educational Activities
Looking to inspire young minds and ignite vibrant imaginations? Take a journey to the well-loved Kids Museum where a world of exciting discoveries awaits! Here, your kids can enjoy a diverse array of hands-on activities and make some new friends along the way.

They can have lots of fun exploring the amazing Maker Playground and engage in playful experiences facilitated by the expert staff. Here, they can develop their sensory skills, nurture their creativity, and make cherished memories that will shape their childhood. In-person as well as virtual field trips are offered.

Imagination Stage is the place to be! This stellar theatre offers a roundup of thrilling and talented plays. For example, some of their upcoming showcases include S.P.I.E.S and the Lost Treasure of Atlantis and Corduroy. This season's tickets are currently available for purchase.

If your child wants to embrace their inner thespian and hone their acting craft, they can sign up for acting classes taught by the professional staff. Summer acting camp is offered, as well.

Whether your child dreams of starring on stage or enjoys watching plays, there is much to be discovered at Imagination Stage.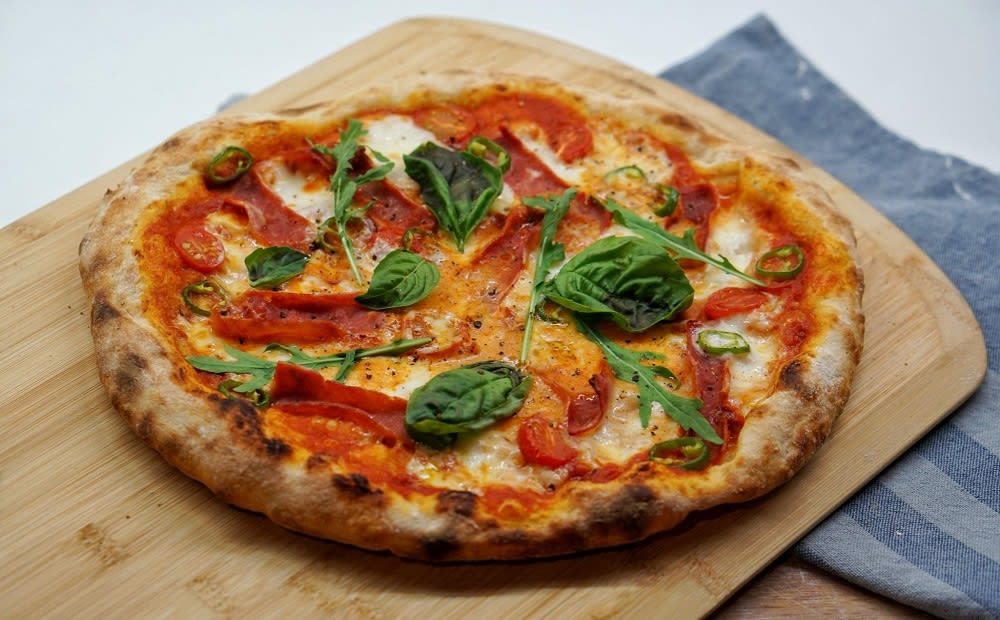 Delicious Food
What better way to enjoy some quality family time than enjoying dinner together? At True Food Kitchen, you and your loved ones can fill up on a simply scrumptious meal. Each item on the menu is freshly made with lots of flavors. Munch on a healthy salad, mouthwatering pizza, or savor a rich dessert. Make sure you check out the kids' menu as well!

In this warm and friendly atmosphere, you can sit back and sip on a craft cocktail or glass of wine. What's more, while you enjoy your meal you can rest in the knowledge that each and every ingredient is locally sourced. The minds at True Food work to make sure their amazing food is ethically and environmentally conscious - so you and your crew can eat happily, knowing the planet is happy, too! Open hours are every day from 11:30 am to 9:30 pm.
Exciting Shopping Options
Shop until you drop at The Shoppes of Bethesda! With a variety of top-notch retail and apparel stores, this mall provides all you could want and more. Discover stylish shoes, clothing, and seasonal wear for your wardrobe. Perhaps you want to do some school shopping or purchase an outfit for an upcoming special occasion. Make a trip here for all your shopping needs!
Kid-friendly Parks
Enjoy the beauty of the outdoors at Caroline Freeland Urban Park. Your kids can play to their heart's content and bask in the fresh autumn air. Take a stroll and admire the beautiful views of nature.

Made up of one acre, this friendly and picturesque park features a water fountain, playground, and picnic shelter. While you soak up the sunshine, you and your family can pause for a rest and snack on a delicious picnic brought from home. Or, how about snapping some fun pictures together to capture this memorable outdoor adventure? Whatever you choose to do here, you are certain to have lots of fun at Caroline Freeland Park!

Dreamt up and constructed in 1978, Battery Lane Park is a beloved spot for people from all walks of life. Play an invigorating game of basketball on the courts or watch as your kids happily explore the jungle gym. Spend the day outdoors in these wide, open spaces and breathe in the fresh air.
Vibrant Art Scene
Be inspired at the Fine Art gallery. This intimate space showcases ingenious works by a wide variety of artists. With bold, sweeping colors and original imagination, each of these pieces has an exciting story to tell. Featured here, you will discover an amazing collection of paintings, sculptures, pottery, and much more. Bethesda is known for its diverse art scene and it will certainly not disappoint!
Fabulous Farmer's Market
Stock up on your favorite produce at the Central Farm Market. Located downtown, this is one of the largest farmer's markets in the area. With around 100 vendors, you can rest assured you will find plenty of fresh vegetables, delicious goodies, and awesome treasures here.

From pickles to homemade cookies, this splendid market is certain to appeal to your taste buds! So what are you waiting for? Grab your shopping bags and come on down. These goods are sure to make a fantastic addition to your menu plans.
Sweet Treats
Made with locally-sourced and all-natural ingredients, Sarah's Handmade Ice Cream is certain to win a well-deserved place in your heart. This lovely shop is the perfect place for a weekend outing with your family or a refreshing treat after a busy school day. If you are searching for some truly fabulous ice cream cones, you won't want to miss out on having a five-star experience here.

Created by a mother-daughter team, there is an abundance of delicious goodies to be enjoyed. There are ice cream sandwiches, cakes, cones, sundaes, milkshakes, and floats. Trust us, there is something special for everyone at Sarah's! Online ordering and curbside pick-up are also available.

Meander through the aisles of vibrantly-colored candy at Henry's Sweet Retreat. From the deluxe fudge to amazing ice cream floats, you and your family will discover plenty of reasons to smile here. Enjoy some refreshing goodies and make sweet memories with your loved ones.



Are you interested in exploring Bethesda? If so, feel free to contact Smart Living Experts today. As experts in homes for sale in the Bethesda area, their stellar team will walk you through the house-buying process and help you find your perfect dream home.