Have you found that the home you have lived in for years simply doesn't fit your lifestyle any longer? Maybe there is too much space for you to maintain, or perhaps taking care of the yard is difficult now that your teenagers have moved away to college.

If you're in this situation, you may want to consider rightsizing your living situation by moving to a house that better fits your needs.

Read on to learn more about what rightsizing is, how to know if it's right for you, and the benefits you could experience when you make this decision.
What is Rightsizing?
Almost every homeowner who finds themselves in Bethesda houses that are simply too large for them — whether due to kids leaving home, a divorce, or other circumstances — knows the term "downsizing." While downsizing and rightsizing are similar, rightsizing refocuses on finding a home that is appropriately scaled to your lifestyle — big or small.

To put it simply, rightsizing is the process of fully understanding how you live and what you need in your home and then choosing a new home that better fits your needs and ensures you are fully utilizing each room. In many cases, this does involve "downsizing" to a home with less square footage. However, in other cases, it simply means moving to a home with amenities or a layout that better fits your lifestyle.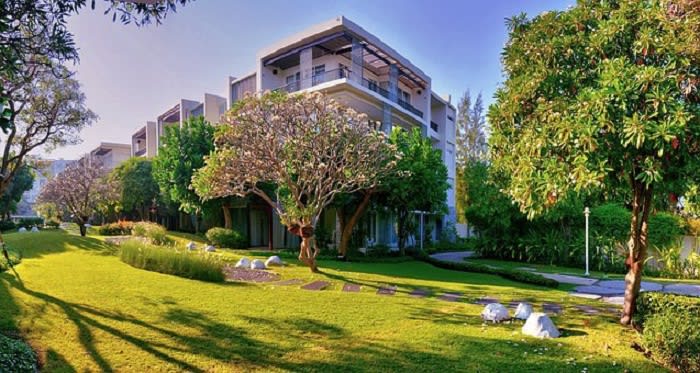 Is Rightsizing the Best Move for Me?
Only you can decide if rightsizing your home is a good choice for your family. The decision is usually prompted by a negative feeling you get from the home you're currently in. Once you start feeling your home may not be suitable for you, ask yourself the following questions:
◾ Is this situation temporary? For example, if your mother is living with you while she recovers from an illness, it's natural that you may feel cramped and think you need a larger home. However, once she recovers and moves back to her place, you will no longer need to look at larger Bethesda houses.
◾ Can I use empty rooms for some other purpose? One of the most common reasons owners of Bethesda real estate rightsize to smaller homes is because they have unused rooms. If this is the case for you, could you move your office into the unused room and eliminate the need to rent outside office space? Or could you cut your family's gym membership and turn the room into a home workout space? Sometimes rightsizing is about better utilizing what you already have instead of selling and moving to a different home.
◾ What impact will rightsizing have on my family dynamics? Bethesda houses are not just structures — they are where families grow, change, and build memories together. Before you decide to rightsize to a new home, talk with the other people living at home and those who have moved out on their own. You may be surprised that your grown children would be devastated if they could not celebrate holidays in their childhood home, or, on the flip side, that your younger kids don't care about the enormous finished basement you think is integral to their lives.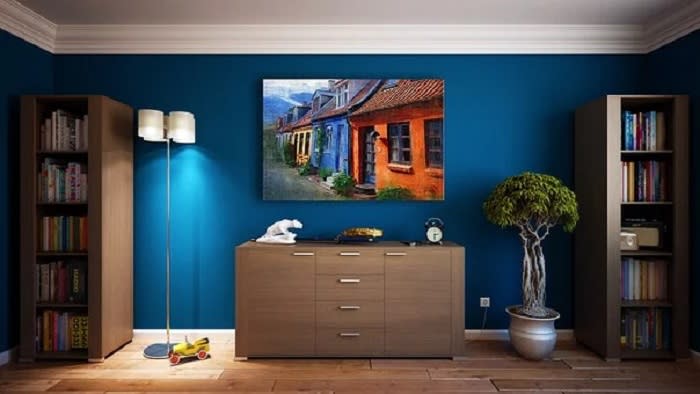 Benefits of Rightsizing to Smaller Bethesda Houses
If you've asked yourself the above questions and talked with your family, and have decided rightsizing to a smaller home is the best choice for you, you can expect the following benefits:
1. More Disposable Income
In most cases, smaller Bethesda condos or single-family houses cost less than larger ones. When your mortgage payments go down (or, better yet, disappear completely if you're able to buy your new home outright with the equity you've built in your current home), your family will have more disposable income. This can be used to travel more, beef up your retirement fund, pay off any other debts you have, or contribute more to your kids' college expenses. No matter what you use it for, trading unused space for more money can be a fantastic trade-off.
2. Less Maintenance
Smaller floor plans equal less time spent cleaning, making repairs, and keeping your home in its best condition. If you're rightsizing from a single-family home to a condo with an HOA, you may also be able to stop worrying about things like snow removal, lawn maintenance, taking out the garbage, or maintaining the exterior of your residence. With less maintenance comes more free time to spend with your grandkids, taking vacations, or simply relaxing in your new home.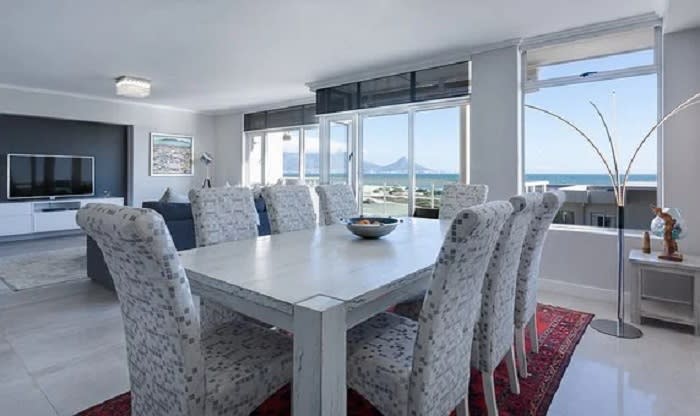 3. Less Stress
Maintaining large Bethesda houses — especially when you are attending large, unused spaces — can be very stressful. That stress is compounded if you no longer have children or a spouse around to help you out or if you're spending so much on the monthly mortgage that you don't have extra money for repairs or the services of handymen or other professionals.

Rightsizing to a home with smaller square footage can take that burden off your shoulders and allow you to enjoy your time rather than feel anxious about what needs to be done to care for your home.
4. A Fresh Start
Many homeowners who rightsize do so after a life transition. If this transition comes under challenging circumstances, such as losing a spouse or having kids move away from home, relocating can represent a fresh start. A new home means a new chance to make happy memories in a space that better fits your current lifestyle and future goals.


Think rightsizing may be the best choice for your family? Reach out to an experienced Bethesda real estate agent like those at Smart Living Experts to talk through your options and find the Bethesda condos that are best for your needs.