The historic Town of Kensington is a charming and lively Maryland small town. This commuter DC suburb is known for its picturesque, historical views and friendly community. Summer brings out the heart in Kensington, and there's something in town for everyone to enjoy. Shopping, dining, hiking, and local events are vibrant—especially during the summer months. If you've been searching for fun in Kensington, we've made this list of 7 summer activities in Kensington, Maryland, to add to your list of fun summer experiences.
Kensington Cabin Park
Kensington is home to several parks and green spaces. A local favorite with excellent sporting amenities is Kensington Cabin Local Park. In this 4.3 acre park, residents have access to softball fields, basketball and tennis courts, a playground, and a picnic area. The activity building is available to rent for small events and gatherings.
Kensington Town Parks
The Town of Kensington is home to seven Town parks designed and managed by the Town for everyone's enjoyment. Parks and special amenities can be reserved or rented by the public.
Clum-Kennedy Park
Clum-Kennedy Park is a charming garden park on Frederick Ave. in Kensington. Named for artist and long-time Kensington resident Bertha Clum, this town park features picnic tables, shaded benches, and meandering brick pathways. Clum-Kennedy Park is an excellent place for spotting adorable dogs, enjoying beautiful plants and flowers, and enjoying meditative nature.
Ernest Memorial Park
If you are interested in a peaceful place to contemplate outdoors, Ernest Memorial Park is enjoyable. This is a small memorial park dedicated to fallen soldiers of WWII. Ernest Memorial Park features a memorial marker in honor of Kensington residents who served in the armed forces. Another remarkable feature is the dedicated hand-carved red oak eagle statue.
Reinhardt Park
A Kensington town park foremost designed for families with small children is Reinhardt Park. This tot lot includes slides, swings, and other play equipment, along with picnic tables and benches.
St. Paul Park
St. Paul is a great neighborhood park for active children who are involved in sports. Amenities include a basketball court, youth ball field, tot lot, and walking track. This large park also makes for a terrific lunch spot with several picnic tables, a pavilion, benches, grills, and a drinking fountain.
Noyes Library for Young Children
Founded in 1991, the Noyes Library for Young Children is a quaint one-room library that provides an extensive collection of children's books. It is one of about eight libraries in the country that solely focuses on children's literature and is the oldest public library in the DC area. As a children's library, its mission is early literacy training, outreach, and accessibility for all young readers.
Kensington Historic District
The Kensington Historic District is a national historic district that includes the core of the original town incorporated in 1894. Nestled on 75 acres of land in the heart of Kensington, the architectural style of the residential homes and businesses is reminiscent of the Victorian-era Garden community. The scenic, preserved neighborhoods add charm to the busy residential area. At the heart of the historic district sits Warner Circle Park. This 4.5-acre space includes a 1914 carriage house, an 1892/1914 Queen Anne house, and was the original home of the town's founder, Brainard Warner.
Kensington Antique Row
Spend a few hours exploring the historic Kensington Antique Row, a shopping plaza home to vintage shops and an assortment of dining. Known as the oldest and largest antiquing district in the DC metropolitan area, Antique Row is the perfect place to browse specialty shops, vintage furniture, and more one-of-a-kind collectibles.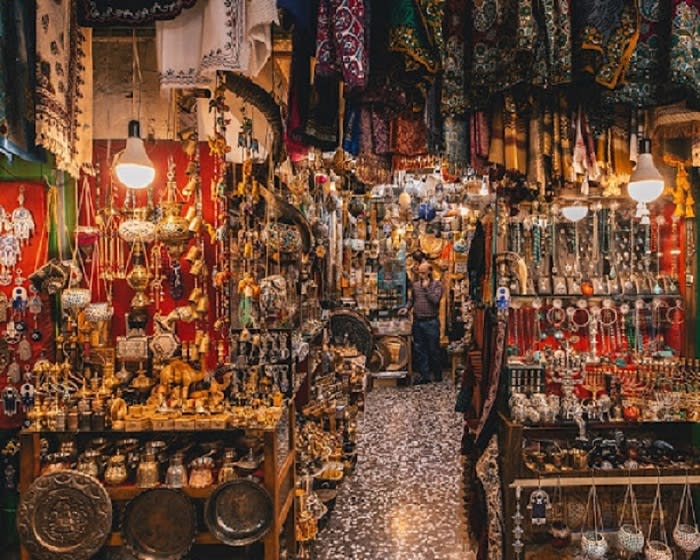 If you like small, handcrafted items, The Cusp of Extinction is the place to find decorative treasures like these. They specialize in Asian antiques and focus on curating a distinctive antique shop filled with crafted items from every niche.
Art enthusiasts will enjoy the Adah Rose Gallery. Since 2011, Adah Rose Gallery highlights established and emerging artists in an intimate gallery setting. Novice art collectors can count on Adah Rose Gallery's curator and consultation services for mixed media, installation, photography, paintings, and more.
When you're ready to pick up dinner, try K Town Bistro, a family-operated restaurant in Antique Row that offers casual, international dining in a cozy setting. Their menu covers lunch, brunch, dinner, and dessert, and the options range from eggs Benedict and beef stroganoff to blackened salmon and creme brûlée.
A local favorite event held weekly in Antique Row is the Saturday Farmers Market. You find local and regional vendors who offer artisan breads, fresh products, organic meats, cheeses, and more. The Farmers Market is a lively event with music, art, and a great gathering for friends and family. You can even watch the trains at the Historic Train Station on Howard Ave. come and go.
The Kensington Historical Society Summer Concert Series
During the summer, plan to catch a show at the Kensington Historical Society Summer Concert Series at Howard Avenue Park across the street from the farmers market. Every Saturday from June through September, enjoy an hour of inviting music at the park with bands from blues swing to folk to country.
Kensington Dining and Shopping
Kensington is much more beyond Antique Row and Victorian Homes. This unique town is home to an array of one-of-a-kind retail and coffee shops, grocery markets, and chef-led restaurants. Shopping and dining in this creative district offer a lasting experience to your time in Kensington.
Talia's Cuzina
Locals rave about the 7-hour lamb from Talia's Cuzina, a Mediterranean restaurant specializing in family-style dining. Their menu is an exciting spin on a traditional Mediterranean menu. Whether you're craving pasta, salads, sandwiches, or Greek-style entrees, Talia's Cuzina has a menu that will keep you coming back to try something new each time.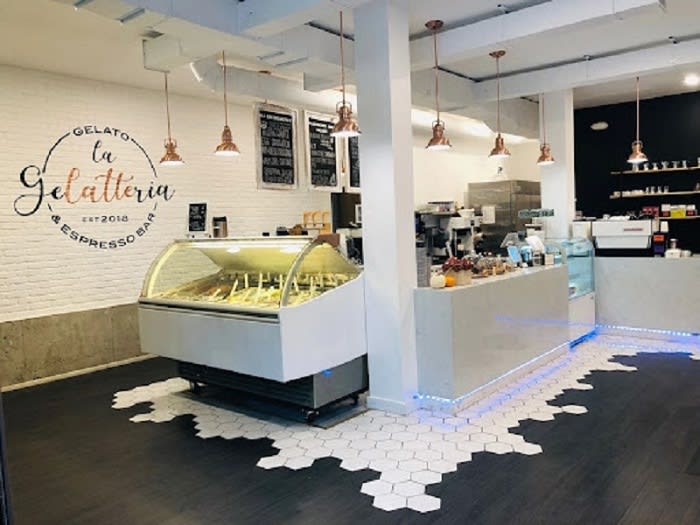 Credit: La Gelatteria
La Gelatteria
A new specialty coffee shop and local favorite in Kensington is La Gellateria, a gelato and espresso bar that opened in 2018. They serve all-day breakfast, quick bites, and carry seasonal gelato flavors with several vegan and gluten-free options available. Have a light lunch with friends or grab a photo-worthy scoop of creamy, flavorful gelato. La Gellateria is a fun spot for good coffee and gelato.
Goldsborough Glynn Classic Furnishing and Finds
Visit one of the most popular shops on Kensington Antique Row, Goldsborough Glynn Classic Furnishing and Finds. Shop owners, Margaret Goldsborough and her sister, Susan, offer an ever-changing mix of furniture, art, lighting, mirrors, and other accessories. All finds are well-made pieces, and you're bound to discover something especially complementary in your interiors.
Kensington Row Bookstore
Nestled in Kensington's charming historic business district, Kensington Row Bookstore has two floors of new, used, and unusual books in almost any subject. Greeting cards, vintage ephemera, and a selection of vintage-style posters are other popular items you can find in this bookstore.

If you seek Kensington homes for sale, contact the Smart Living Experts team today. These real estate professionals are experienced in Kensington real estate, Chevy Chase houses, and new homes in Bethesda. When you work with the Smart Living Experts team, they help you find the best place to call home.