There's little doubt that the southwestern pocket of Maryland, home to the state's Washington, D.C. suburbs, is one of the most sought-after places to call home. Not just in Maryland, or neighboring Northern Virginia, or D.C.'s urban core, but the entire country.

The most widely known of Maryland's D.C. suburbs include Bethesda, Chevy Chase, and Silver Spring. All are fantastic places to call home and are highly sought-after for professionals, young families, and commuters of all ages.

However, fewer than 10 minutes from each of those well-known locales you'll encounter one of the region's hidden gems - the area known as Kensington.
Which Kensington to Choose?
Located in Montgomery County, there are four distinctive Kensingtons of note. The first is Greater Kensington, which encompasses the entire 20895 zip code and borders Silver Spring to the east, Chevy Chase to the south, and Bethesda to the southwest. Approximately 20,000 residents call this region home, split amongst the other three Kensingtons – the Town of Kensington and North and South Kensington.

Most notable is the Town of Kensington. The one true Kensington, if you will, is the definition of quaint. An incorporated municipality with only 2,500 residents, the town sits at the heart of the Greater Kensington area. Founded in the 1890s as a predominantly Victorian-styled neighborhood, the town received its name because its developer, Brainard Warner, decided to pay homage to London after the city left a lasting impression during a trip there.

Far removed from the turn-of-the-century bustle of the nation's fast-growing capital, Kensington grew into a summer retreat for D.C. residents and power brokers. This early appeal would set a precedent for the area as a favorite place of retreat.

As the original development, this half-square-mile historic hamlet serves as the area's de facto downtown. While much of the rest of Kensington is predominantly residential, it's here where many residents come to dine, shop, and frequent the many antique stores on hand.

Considering the Town of Kensington is the region's historic heart, the census-designated South Kensington is the area's affluent, bedroom community. Often lauded as a top place to live in Maryland, especially for young families, close to 9,000 people call this area home.

Of course, where there's a south, there's inevitably a north. Also census-designated, yet in an unincorporated area of Montgomery County, North Kensington is equally as livable as its two siblings to the south, even if it's slightly less affluent.

Collectively, they serve as one of the best places to live anywhere in the northeast. But it's not simply for the young professionals or families or D.C. commuters we mentioned earlier. There's another demographic that will take just as much enjoyment from calling this area home.

Let's explore why Kensington is an ideal place to retire: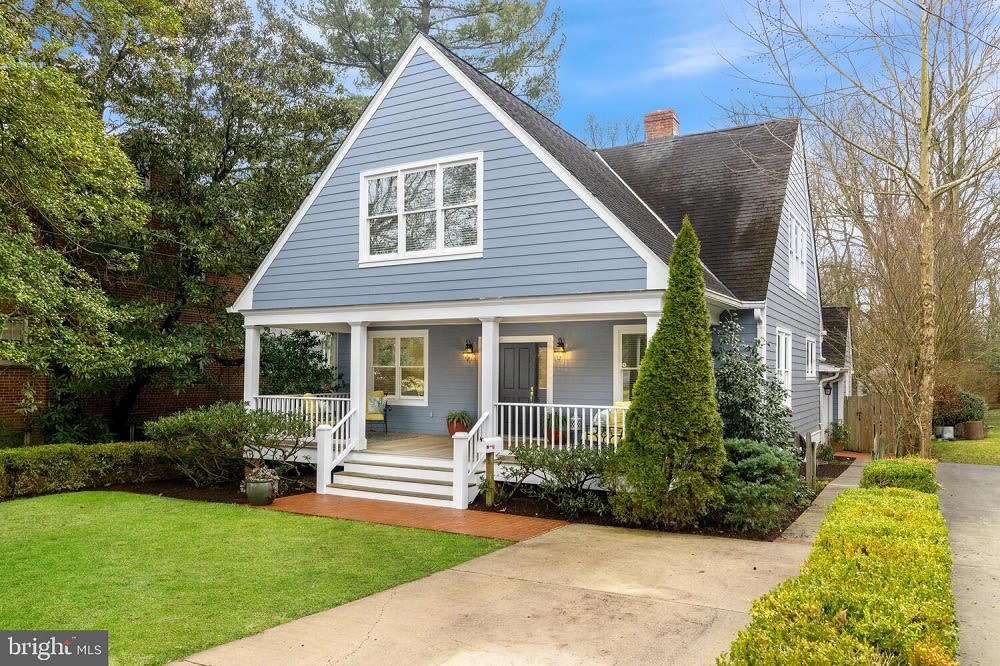 Diversity of Housing
One of the first things that visitors notice upon arriving in Greater Kensington is the diversity of housing. It marks our first reason why the area is such a wonderful place for retirees.

Whether you're an early retiree in your 50s or a little older and fully enjoying your golden years, there is a home that is suited to your needs and lifestyle.

Though the earliest and most traditional signs of Kensington's 19th-century Victorian roots remain prevalent near the area's historic district, a classic, timeless charm permeates the entire region, even where new construction has replaced considerably older housing. But regardless of where you look, there is plenty to choose from from a single-family housing standpoint.

The predominant styles are stately Cape Cods, well-appointed Colonials, even a few Tudors. There's also a healthy abundance of American Arts and Craft style bungalows, many of which date back to the early 20th century. Newer homes - and there are plenty - carry a more modern Craftsman character.

For those seeking a more unique lifestyle (or at least something less traditional), you'll come across both mid-century modern homes and homes favoring more contemporary trends.

If a single-family property is too much to care for in your retirement years - be it physically or financially - Kensington features a small-but-impressive collection of new construction condos and townhomes. Much of this high-end, low-maintenance living is concentrated around the Town of Kensington and near South Kensington's southernmost border.

Perhaps most surprising of all, given the skyrocketing housing costs throughout the D.C. metro area, Kensington luxury real estate remains relatively reasonable. Single-family homes run from $425,000 up to $1.5 million across the entire region. For those seeking even grander accommodations, the more affluent communities in South Kensington, including the upscale, luxury enclave of Chevy Chase View, offer homes in the $2 million range.
Incredible Access to a Wide Array of Pursuits
One of the primary draws for living anywhere in or around Washington, D.C., is the sheer volume of things to do and see in the nation's capital. From landmarks to museums to the theater and performing arts, the city is a cultural hub that sits a quick 20-minute drive from Kensington.

Closer to home, Kensington offers retirees an abundance of recreation to ensure a healthy and active lifestyle. Locally, seven parks are centered around the historic downtown core. But head further out to North and South Kensington and the broader Montgomery County region, and you discover an abundance of natural riches.

The county manages over 400 parks encompassing 34,000 acres, featuring more than 250 miles of trails suitable for walking, jogging, and biking. For those who prefer to hit the links, Kensington is within a 15-minute drive of 20 golf courses, including the Congressional Country Club in nearby Bethesda.

Prefer tennis? Between private clubs, wellness facilities, and public spaces, there are well over 300 courts near Kensington.

Beyond the recreational pursuits, Kensington is the perfect jumping-off point for day trips and weekend (or weekday as you're now retired) getaways.

Consider that historic Alexandria, Virginia is 30 minutes away. It's a one-hour drive from Kensington to Annapolis and the Chesapeake Bay. Ocean City and the Atlantic Ocean is just under three hours. For the more adventurous type, you can make the big city trek from Kensington to Baltimore, then Philadelphia, and on up into New York in roughly three and a half hours.

Circling back to the outdoors, for those who love it on a grand scale, the celebrated 200,000-acre Shenandoah National Park features campgrounds, 500 miles of trails, streams, and rivers perfect for fly fishing, and nine accessible waterfalls all within a 90-minute drive from Kensington.

Just because Kensington is a historically sleepy bedroom community doesn't mean the lifestyle is. Considering everything just beyond your doorstep, Kensington is perfect for those wanting a genuinely active retirement.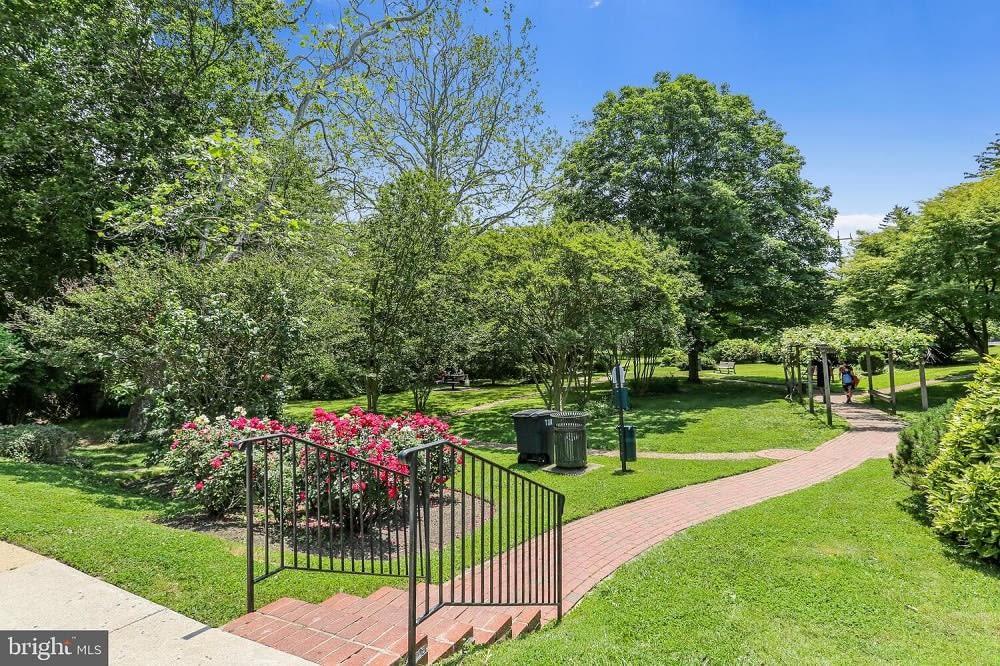 A Vibrant Small Town and Tight-Knit Community
One of the joys of retirement is the opportunity to pursue personal connections and hobbies and pastimes on your terms. No longer are your social circles and commitments born from professional needs. Golf outings, wine tastings, and a night out on the town are no longer spent with clients, vendors, or fellow employees.

For those who cherish pursuing neighborly connection, there's no better place in metro D.C. than Kensington. This is a community where people stop to say hello when out walking their dogs, homeowners take pride in their properties, and where lasting relationships are cultivated and nurtured. Newcomers are always warmly received, with established residents ready to welcome someone else into the fold.

That small-town charm extends to every corner of the neighborhood but is most prevalent in the heart of the area in the Town of Kensington's historic district.

The immensely walkable area boasts over 30 restaurants and cafes and nearly 75 stores, boutiques, and services. There's also the Kensington Arts Theatre, more than 15 salons, and ten fitness and wellness centers.

Perhaps most celebrated of all is Kensington's Antique Row, including more than 20 antique shops and markets, and the adjacent Kensington Saturday Farmers' Market.

A year-round gathering of over 35 local and regional vendors, the market has long been a staple of suburban Maryland. It cements Kensington's reputation as one of the region's most close-knit and sought-after communities.

Ultimately, Kensington is a massive draw for those of all demographics in any season of life. The area proves especially popular with younger families seeking a peaceful yet lively place to raise their children, with extraordinary housing close to excellent schools.

That might prove the most ideal reason of all for retirees to relocate to Kensington for their golden years - extraordinary places to retire don't always have to be retirement communities. Sometimes all you really need is just an exceptional place to call home.
Ready to explore the best of suburban Maryland real estate? Contact Smart Living Experts today to start your home buying or selling journey. From Kensington real estate to Bethesda or Silver Spring homes for sale, allow our team's years of experience and expertise to be your guide to D.C.'s northwest suburban luxury real estate market.